Dejlig Cruise offers island hopping and boat tours in the beautiful Bohuslän Archipelago. We offer tickets to chosen west coast island gems, in the Bohuslän archipelago. For groups and companies chartering one of our vessels we customize cruises according to customer's wishes.
In the Summer time we offer day tours to chosen gems along the coast as well as to the classic islands in the Bohuslän archipelago. Come along for a round trip cruise, or island hop with us to the next island or coastal hamlet. Onboard you find both a cafeteria, a sun deck, comfortable indoor sofas and a nice bathroom.
If you are planning a wedding, special birthday or an archipelago cruise for a group, we are glad to offer Windros for charter. We can assist you composing your day, such as arranging bus transport, hotel accomodation, an island guide, spots to visit, catering dinner onboard or at restaurants ashore – we work with the best.
I want to:
Charter a boat for a group -> see more below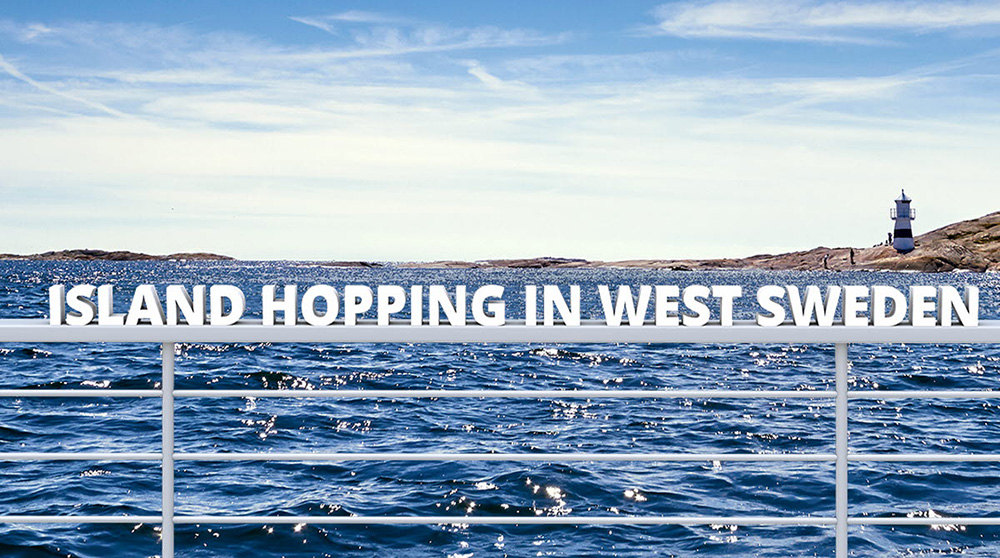 Island-hopping in West Sweden  
Island-hopping is the perfect way of discovering the Bohuslän archipelago. Spend a couple of fantastic days among the smooth granite rock isles and coves and stay at one of the many hotels and hostels on the islands. Push bikes are welcome too.  Click the button to see route suggestions and all the participating ferry lines. We are one of the lines, and here's our timetable Marstrand-Lysekil.
The Bohuslän archipelago runs almost 280 kilometers up Sweden's west coast and is an area of outstanding natural beauty. CNN Travel ranks it the seventh most beautiful natural wilderness area in the world.
Destination Bohuslän – a new ferry line through the Bohuslän archipelago.
Starts in the Summer 2019
Cruise the Bohuslän archipelago with the vessel – perfect for both transportation and to experience the famous Bohuslän archipelago, whether you travel by foot or by bike, or if you want to bring your car along.  Well suited for "islandhopping" and to discover all the special islands and hamlets along the coast, while having all the amenities on board. The ferry route will be Gothenburg – Smögen round trip, along two different routes.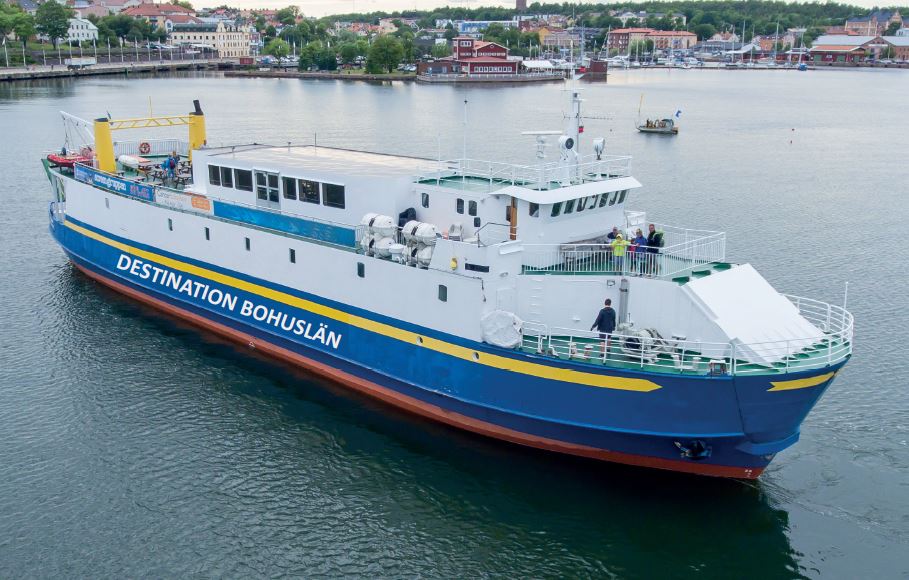 Welcome on board Windros, to experience wonderful Bohuslän and its archipelago. We dock at the genuine islands, and you travel in great comfort onboard. Enjoy the views and salty air up on the sun deck, and hear the soft swirl of the waves against the hull. Or sink into the plush sofas in the indoor salon, while enjoying the landscape and a glass of wine.  
PS: As our name Dejlig means beautiful in the local dialect, beautiful vistas are guaranteed on our cruises!
For groups chartering Windros.
We  coordinate your day according to your wishes.
This, and more, we are happy to help you with: 
A special occasion
We assist you with arranging your special day or wedding boat cruise. We can do pick-ups at different jetties, i.e. to pick up a musician booked as a surprice for the guests. With access to sheltered waters, the boat cruise can always be carried out. The crew is service-minded and experienced.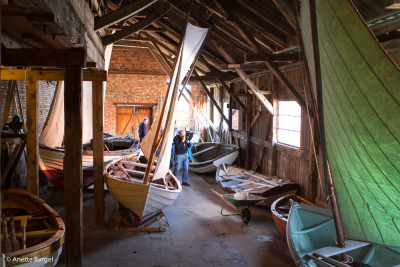 Island experiences
Many of the Bohuslän islands offer unique experiences, especially if you have the local knowledge. We help groups book the suitable experience for their island visit. If you like, we can also bring a certified guide on board, or for your island visit. We cooperate with Guides of Bohuslän.
Food & beverages
We work with gifted catering companies, which means you can dine in style onboard.  Waitresses can be arranged. We also work closely with the restaurants along the coast and often book lunch and dinners there for our groups.
Day tours and island hopping with Windros 2018
During the Summer season we offer day trips and island hopping to different beautiful islands in the Bohuslän archipelago. Feel free to book a ticket and come onboard!
Experience beautiful Käringön island and get a beautiful archipelago cruise getting there. Island hoppers welcome in both directions, as well as push bikes. Round trippers get 3 hours ashore on the Käringö island, or 4 hours on the Gullholmen island. On Käringön you can buy super fresh langouistines, have a coffee in the 19th century vicarige and enjoy island style boutiques and art galleries. Or just go for a sea swim or a stroll, both islands are car free … and care free.  This tour operates on Fridays in July and a bit in to August.
This tour operates on Wednesdays in July and a bit in to August. The route goes along the "blue E6" close to the coastal hamlets and among the islets. Here you can really enjoy the archipelago at close range!